Product Introduction- NATURAL β-CARYOPHYLLENE
Product Introduction- NATURAL β-CARYOPHYLLENE
Name: NATURAL β-CARYOPHYLLENE
Purity: 80%/85%/90% CAS NO.: 87-44-5
Characteristics: NATURAL β-CARYOPHYLLENE is a Pale-yellow liquid and has a mild lilac aroma.
Use: Chinese GB2760-86 stipulates that it is an edible flavor allowed to be used. It is mainly used to prepare fine imitation products and deodorant. Caryophyllene is used in small amounts in daily chemical flavors. Now it is mainly used as a raw material for synthetic spices, such as acetyl caryophyllene and other more valuable spices.
Click on the link to see more.
https://www.cineole.net/product/13.html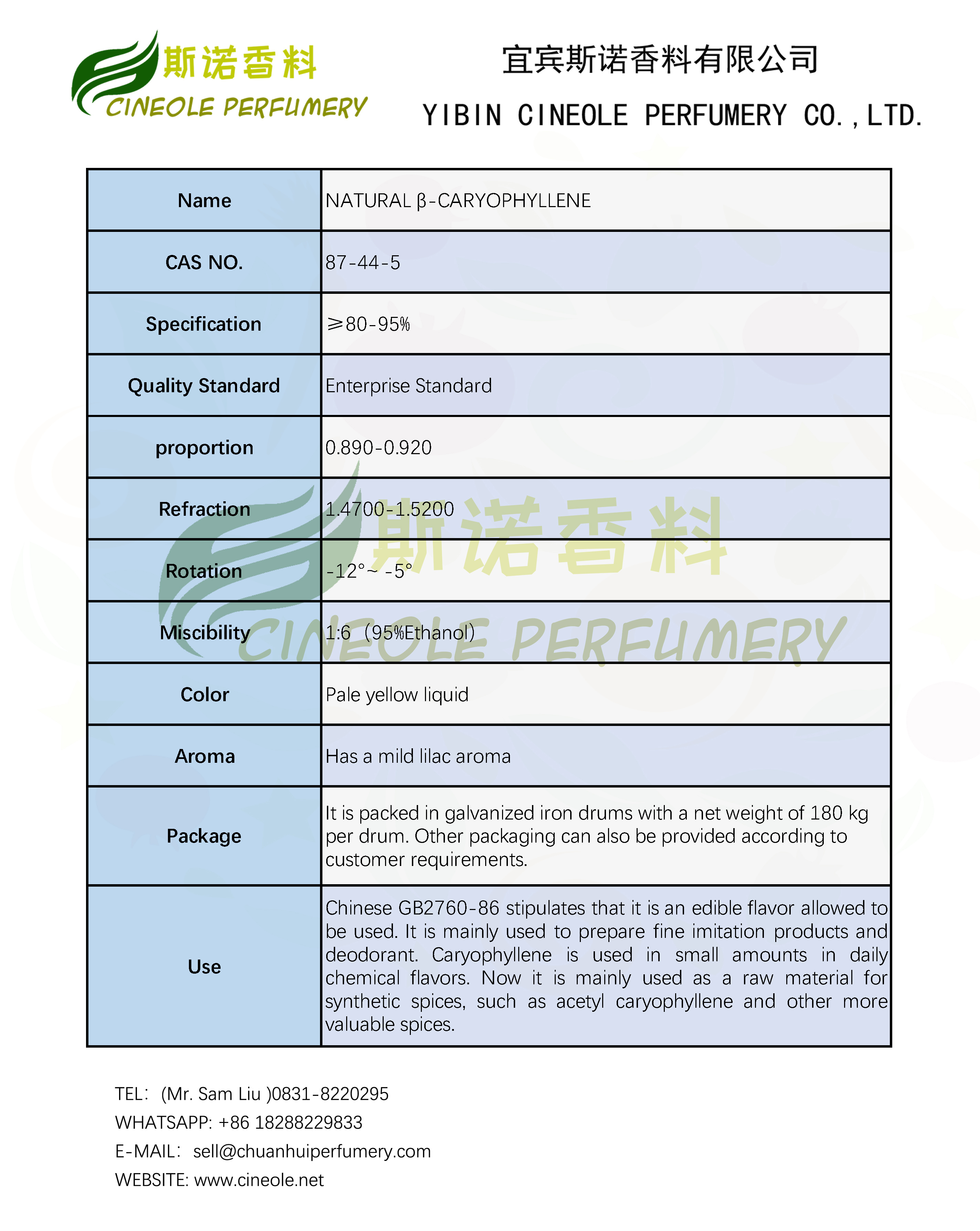 Keywords: Product Introduction- NATURAL β-CARYOPHYLLENE
SAF Coolest v1.3 设置面板
STFSS-AAAI-JASQE-AWS
无数据提示
Sorry, there is no content in the current column!
You can view other sections or return to the Home
V1.3.1 SVG图标库
请自行添加图标,用div包起来,并命名使用