Product Introduction - LITSEA CUBEBA OIL
Product Introduction - LITSEA CUBEBA OIL
English Name: LITSEA CUBEBA OIL
Purity: ≥66%
CAS NO.: 68855-99-2
Characteristics: litsea cubeba oil is a light yellow to yellow flowing liquid with a characteristic citral-like aroma.
Uses: Usually used in the production of citral for the synthesis of violet ketone fragrances and vitamins. Can also be used directly for daily chemical flavor and food flavor, can be used as a freshener to enhance the fresh aroma of the flavor head incense.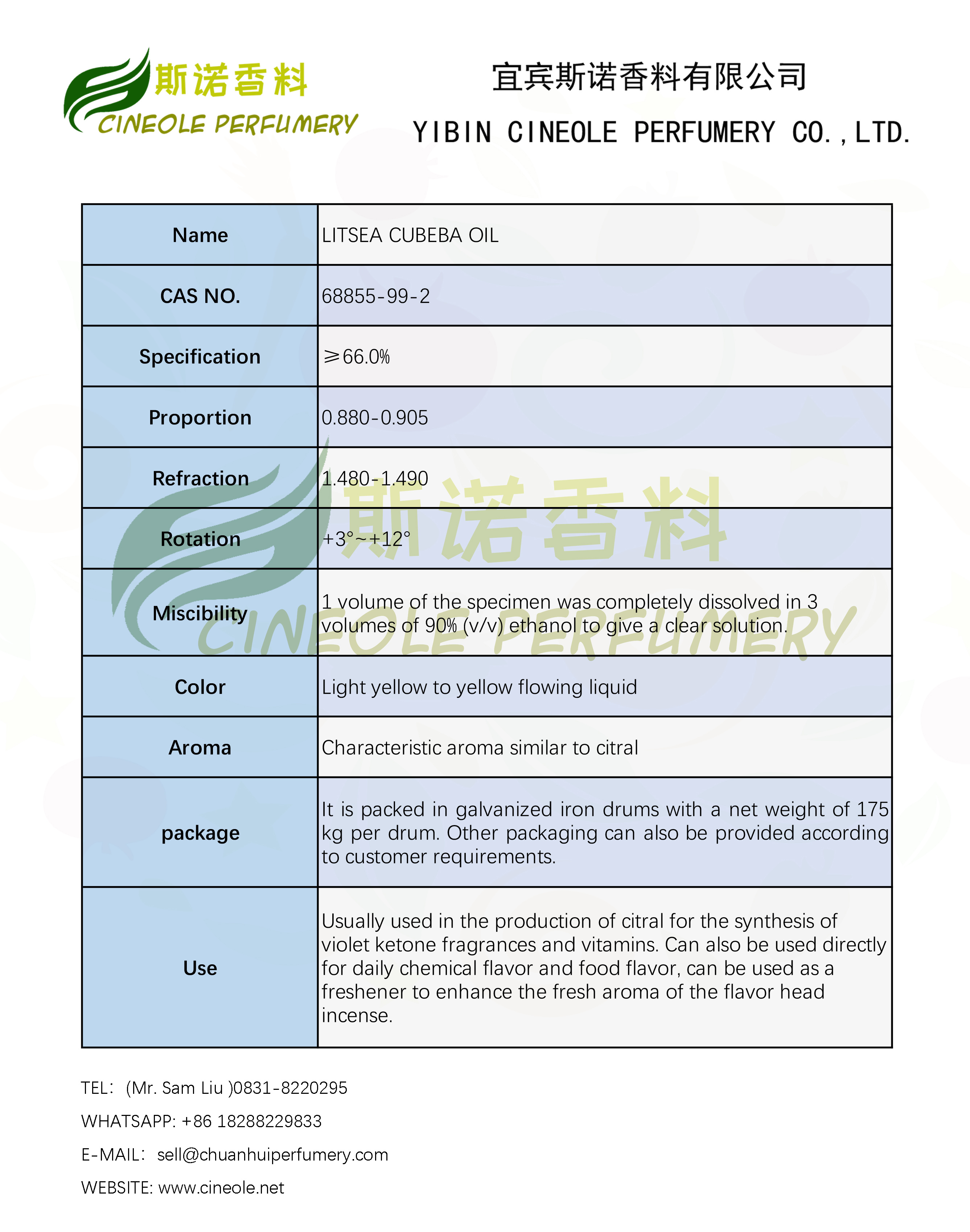 Click the link to see more:
https://www.cineole.net/product/10.html
Keywords: Product Introduction - LITSEA CUBEBA OIL
SAF Coolest v1.3 设置面板
STFSS-AAAI-JASQE-AWS
无数据提示
Sorry, there is no content in the current column!
You can view other sections or return to the Home
V1.3.1 SVG图标库
请自行添加图标,用div包起来,并命名使用