Product Introduction - NATURAL LINALOOL
Product Introduction - NATURAL LINALOOL
English Name: NATURAL LINALOOL
Purity: ≥95%
CAS NO.: 78-70-6
Characteristics: Colourless or pale-yellow liquid. Linalool has strong lily of the valley aroma, floral aroma, and woody fragrance.
Uses: Linalool is widely used in all kinds of daily fragrance formulations; IFRA has not made restrictions. It is the most frequently used fragrance product in the formulation of perfumes, daily chemical products and soap fragrances.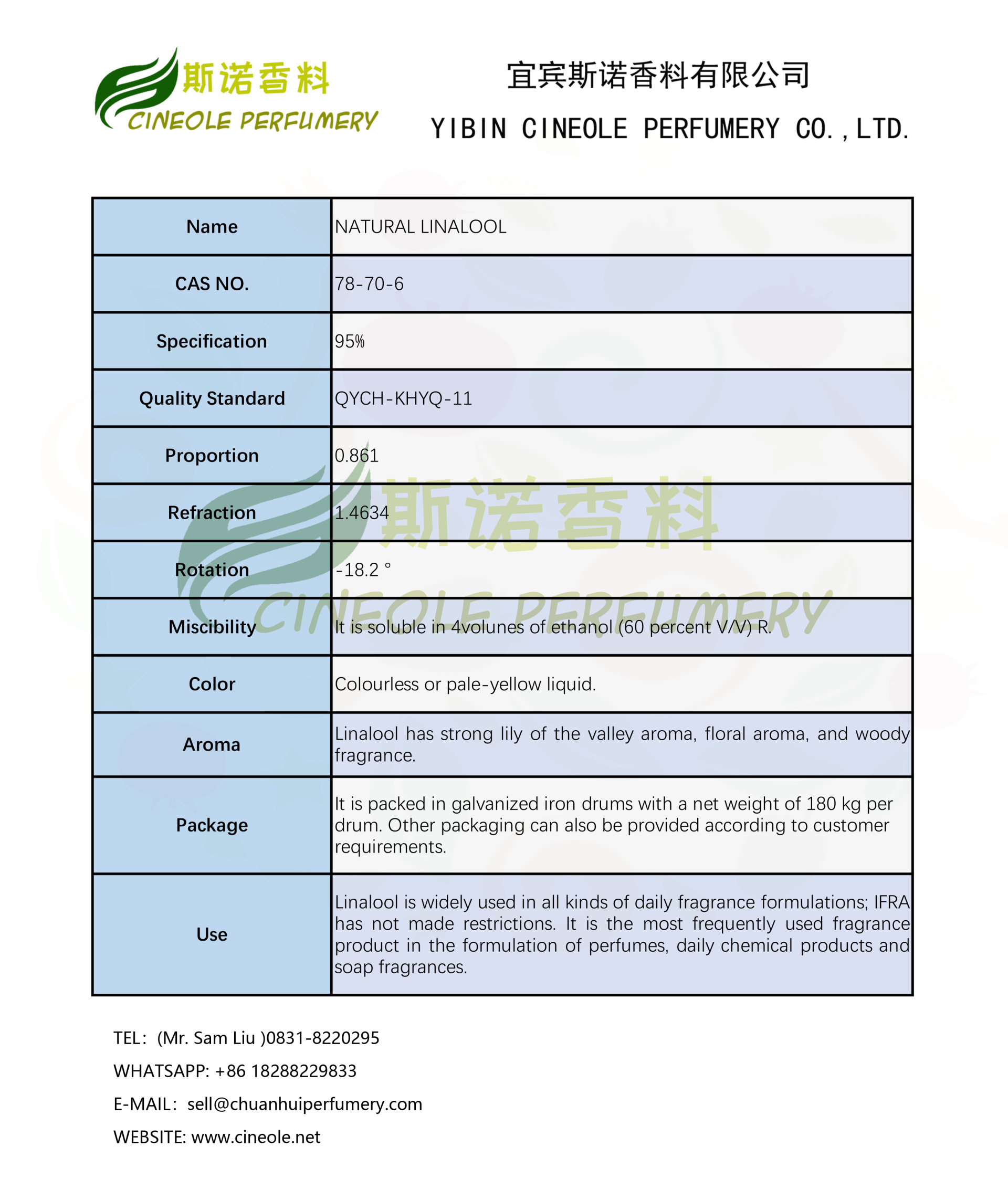 Click the link to see more:
https://www.cineole.net/product/209.html
Keywords: Product Introduction - NATURAL LINALOOL
SAF Coolest v1.3 设置面板
STFSS-AAAI-JASQE-AWS
无数据提示
Sorry, there is no content in the current column!
You can view other sections or return to the Home
V1.3.1 SVG图标库
请自行添加图标,用div包起来,并命名使用