Product Introduction - NATURAL (-)L-LIMONENE
Product Introduction - NATURAL (-)L-LIMONENE
English Name: NATURAL (-)L-LIMONENE
Purity: ≥80%
CAS NO.: 5989-54-8
Characteristics: Colorless to slightly yellowish transparent liquid. L-Limonene has a pleasant citrus aroma.
Uses: It can be used for food additives, daily chemicals, pharmaceutical products, etc. Limonene is used in many daily fragrance formulations in amounts up to 30%, with no restrictions imposed by IFRA. Limonene is recognized by FEMA as GRAS and is approved by the FDA for consumption.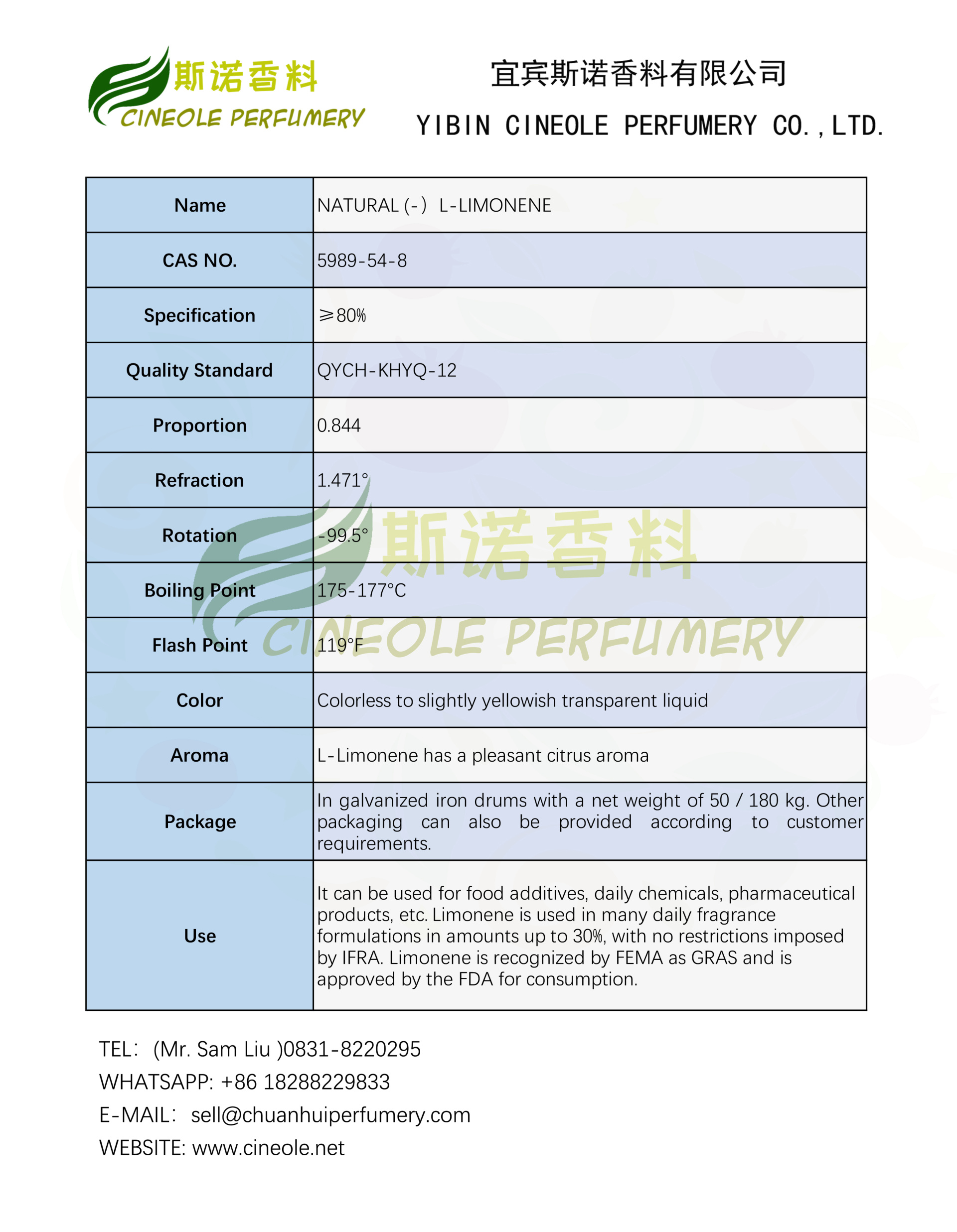 Click the link to see more:
https://www.cineole.net/product/214.html
Keywords: Product Introduction - NATURAL (-)L-LIMONENE
SAF Coolest v1.3 设置面板
STFSS-AAAI-JASQE-AWS
无数据提示
Sorry, there is no content in the current column!
You can view other sections or return to the Home
V1.3.1 SVG图标库
请自行添加图标,用div包起来,并命名使用